It's that time of year again, and it's time for Hollywood to make a whole lot of money from the general public. After the

worldwide success of The Avengers

this past weekend, I think it's safe to say that it's going to be a hot summer in the box office. There are a TON of movies that are coming out in the next few months that I personally can't wait to see. My local theater is going to eat real good off me during the summer. So without further ado, and in no particular order, here are my top anticipated movies for the summer..

Movie: Battleship Starring: Taylor Kitsch, Alexander Skarsgård, Rihanna, & Liam Neeson Release Date: May 18th Busby's Thoughts:

Based off the popular board game, this movie seems like a typical popcorn flick. It seems like another version of Battle: Los Angeles, only difference is that it is at sea. Nice to see some of the

Friday Night Lights alumni

are in this movie This is also going to be Ri Ri's acting debut, I'm not expecting much for her, but I expect her to be a bad ass with that gun. Hopefully we hear Ri Ri scream out "

THUG LIFE BITCH!

" while she is wasting clips on them aliens.

Movie: Men In Black 3 Starring: Will Smith, Tommy Lee Jones, & Josh Brolin Release Date: May 25th Busby's Thoughts:

Of course the Fresh Prince has to come back to reign supreme in the summer box office for the 100th time. Big Willie does it in his sleep, so it's no surprise he is coming back to do the 2nd sequel to this franchise. It took them them long enough for this movie to come out since MIB 2 came out in 2002. I am fan of the movies, and I expect to have a good time. Don't even TRY to front, I KNOW y'all still bump

this

.

Movie: Chernobyl Diaries Starring: Jesse McCartney and a whole bunch of no names.. Release Date: May 25th Busby's Thoughts:

Oren Peli, creator of the Paranormal Activity franchise, decides to give you another reason why you can't sleep at night. Judging from the trailer, it looks to be shot like it's found footage but at the same time it isn't?..**shrugs** I don't know. I wanna see this cause I am really curious to see if Oren Peli can bring the same fear he brought in Paranormal Activity to this movie. It looks promising, and I personally can't wait to see this.

Movie: Snow White & The Huntsman Starring: Charlize Theron, Kristen Stewart, & Chris Hemsworth Release Date: June 1st Busby's Thoughts:

I'm not gonna lie, this movie actually looks like it's going to be epic. Seeing Kristen Stewart do something different then that Twilight bullshit makes things a little bit more interesting. Seeing Charlize Theron being cast as the Evil Queen is the PERFECT role for her and I can see her pulling it off. Chris Hemsworth being the hero seems about right, I don't see it being no different then him playing Thor. I won't be surprised if the 7 Dwarfs get gangster in this. All in all, looks like its going to be an epic good time..

Movie: Abraham Lincoln: Vampire Hunter Starring: Benjamin Walker, Mary Elizabeth Winstead, Rufus Sewell, Dominic Cooper, & Anthony Mackie Release Date: June 22nd Busby's Thoughts:

When I first saw the poster for this, I just had to SMH, the whole concept sounds retarded as fuck. You trying to tell me that Abraham Lincoln was a vampire slayer before he became our president? And you are REALLY trying to convince me he had ALL these skills to kill a vampire but he didn't have the skill set to dodge a bullet from John Wilkes Booth?

Right....

HOWEVER, If i can just avoid the common sense, this movie looks like it's going to be fun. I mean shit, Tim Burton is producing this, and you can tell that this is right up his alley. I don't expect nothing deep in this, I just expect a young Lincoln to lay the smackdown on these vamps.

Movie: Ted Starring: Seth MacFarlane, Mark Wahlberg, & Mila Kunis Release Date: July 13th Busby's Thoughts:

This movie looks funny as fuck, nothing else I can really say. Looks like a live action Family Guy movie. A walking talking teddy bear and everybody seems to be okay with it like it's a regular thing. I can already see critics hating this, but to be honest with you, if you watch ANY of Macfarlane's shows you already know what to expect.

Movie: The Expendables 2 Starring:

Sylvester Stallone,

Jason Statham,

Jet Li, Terry Crews, Chuck Norris,

Jean-Claude Van Damme, Bruce Willis, &

Arnold Schwarzenegger

Release Date: August 17th

Busby's Thoughts:

The Avengers aren't the only people assembling this summer, every action superstar from the 80's to late 90's are coming together to kick ass. I am going to see this movie just for the simple fact that Chuck MOTHERFUCKING Norris is in this bitch! Crazy to believe that he is 72 years old right now, but thats 72 years of whopping ass! I don't know any Chuck Norris jokes so you can just insert one here. Shit Stallone convinced the fucking Terminator to come back just to kick ass, and same with Jean-Claude MOTHERFUCKING Van Damme! The only person missing is Steven Seagal and Wesley Snipes (but that nigga needs to learn to pay his taxes..). Either way, Stallone got the boys back together to open a can of whoop ass! Movie: The Amazing Spider-man Starring: Andrew Garfield, Emma Stone, Denis Leary, Martin Sheen, & Sally Field Release Date: July 3rd Busby's Thoughts:

Soooooooooo..let's just pretend the first 3 movies didn't happen. When I first heard that they were going to reboot the series I was literally scratching my head like

WTF?!?!

The only Spider-Man movie I REFUSE to remember was the God awful 3rd one, I'm just gonna pretend

THIS

didn't happen. I guess the studio thought they needed to start fresh, so here we are now. A new Spidey, a new cast, and the story is the same...kinda. The movie looks legit I'm not gonna lie, and for once they are going to use a different villain with The Lizard (which they were lightweight hinting at in the original 3 movies). All in all, I can't wait, and I won't be surprised if they included Spidey in the Avengers sequel.

Movie: Prometheus Starring: Noomi Rapace, Michael Fassbender,

Guy Pearce,

Idris Elba &

Charlize Theron

Release Date: June 8th

Busby's Thoughts:

The kinda sorta prequel to the Alien franchise that fan boys been waiting for the past decade is finally seeing the light of day. Ridley Scott has NEVER made a bad movie, and it seems like he is going back to his Alien roots in this one. Judging from that 3 min trailer this movie looks like it's going to be NO joke. I REALLY can't wait to watch this in IMAX, because it looks like it's going to be CRAZY. Not gonna lie, I always seem to replay the final min of that trailer, that blood clotting scream gives me goosebumps EVERY time. Can't wait!...

Movie: The Dark Knight Rises

Starring:

Christian Bale, Tom Hardy, Gary Oldman,

Anne Hathaway, Morgan Freeman, Michael Caine, &

Joseph Gordon-Levitt

Release Date: July 20th

Busby's Thoughts:

I'm gonna be honest, I REALLY didn't think this movie was going to happen. After Heath Ledger's death, and the way The Dark Knight ended, I really thought Christopher Nolan was just going to call it a day. I mean shit, how the hell can they

follow Heath Ledger's performance of that iconic villain? Well some how, some way, Nolan figured it out and he is going to give us his FINAL Batman movie. Now when I say FINAL, I mean this is going to be the last Batman movie that is going to have Christoper Nolan's name on it. This is also going to be the final time that Christian Bale is going to be wearing the cape and mask. People are already questioning the cast with Anne Hathaway playing Catwoman and Tom Hardy playing Bane. However, Nolan proved you guys wrong before, so be prepared to be proved wrong again. I have a feeling Nolan is going to end this movie with a bang, and he is going to make it hard for ANYONE to even THINK about making another Batman movie. He is going to set the bar HIGH...

Honorable Mention: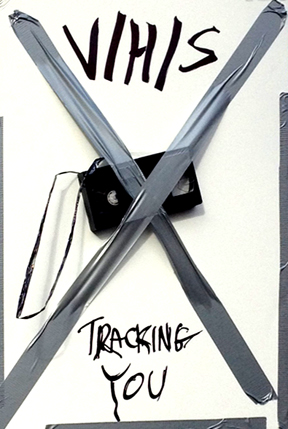 Movie: V/H/S
Starring: Unknowns
Release Date: August 31st On-Demend, In Theaters October 5th
Busby's Thoughts:
This movie is creating a little buzz for itself for the past few months. I know this isn't in the summer, but I have a feeling this movie is going to sweep the nation the same way Paranormal Activity did a few years ago. Yes, ANOTHER found footage film that is going to reset the standards for horror movies. This is going to be an anthology film, that is going to have 5 short stories told through the camcorder. This premiered at the Sundance film festival and it seems like EVERY review I've read it was HUGELY praised. There is no trailer for this movie let, and to be honest I hope the keep it that way until the release comes close, gives the movie a real mystery. They say you shouldn't watch this movie with a weak stomach, and to be quite honest I can't wait for this movie to come out. If Paranormal Activity set the standards for horror movies, I have feeling this film is going to reset them...
And there you have it folks, my top anticipated summer movies of 2012. I WILL review some of these movies, to let y'all know if it lived up to the hype...CAN'T WAIT!!
~~Mr. Busby~~