Now I'm gonna keep it real, I truly believe in the bottom of my heart that Nicki Minaj CAN rap. After I heard her out rap The Throne on
Monster
, I really felt that Nicki Minaj was a force to be reckoned with. When she REALLY wants to, she can bring that lyrical beast out of her and RIP a beat like no other person can. For a female rapper, she does have skills, I am not going to deny that aspect of her. However, you notice how I say when she WANTS to right? One thing that irks me about certain artist is when they don't live up to their potential. When they are just comfortable where they are at, and they don't starve to get better, it just frustrates me. Nicki Minaj is one of those kind of artist, it just seems like she believes in her own hype. After the success of her debut album
Pink Friday
, most notable her smash hit
Super Bass
, it just seems like Nicki got comfortable where she is at.
For the past few months, Nicki Minaj has been doing ALOT of questionable things, that leave a lot of people scratching their heads. From showing up to events wearing shit from
Ms. Frizzle's wardrobe
, to a
VERY bizarre Grammy performance
, and also having
one of the most watched videos on YouTube for all the wrong reasons
. I think it is safe to say that Nicki Minaj has ALOT of "
Yes
" men around her. Further proof of that is with her sophomore album,
Pink Friday: Roman Reloaded,
which is pretty much a sequel to her debut album. On this album, Nicki promised her fans that we were going to hear more from her alter ego Roman Zolanski. Which is pretty much her own version of Slim Shady. When I heard the title, I really thought that the Nicki we heard on Monster was going to make an appearance through out the entire album. I REALLY thought this album was going to show her growth, and show how she is one of the best female rappers in the game. I was wrong, DEAD wrong...
I'm going to keep it real with y'all, I REALLY didn't want to review this album, it hurt my ears THAT much. I mean I could barely get through the first 10 seconds of the opening track
Roman Holiday
, I really didn't understand why she kept that wack shit after that burnt ass Grammy performance.
Come On A Cone
which is the next track that is pretty much the "
Did It on Em
' sequel. She is really not saying anything different then what she rapped before. Only highlight on that record was her singing about putting her dick in my face. Did she expect me to get a hard on from her singing that shit? I kinda felt a tad bit violated after hearing her sing that dumb shit.
Nicki really has forgettable verses on
I Am Your Leader
and
Beez On The Trap
. Rick Ross, Cam'Ron & motherfucking 2 Chainz of all people out spit Nicki on her own shit. HOV Lane was pretty much her talking being up there with the Jay-Z as being bigger then rap. I bet you Hov had a
pretty good laugh at that
. The title track featuring her Young Money general Weezy was a decent track, Lil' Wayne actually sounded like he was actually rapping. The only real highlight record on the album is
Champion
which is featuring Drizzy, Young Jeezy, and Nasir Jones. That track sounded REALLY out of place. Honestly it shouldn't even been on this album, it sounds like it was suppose to be on Nas's album because he had the best verse on the whole song. Other then that
Right By My Side
(feat. Chris Brown) and
Sex In The Lounge
(feat. Lil' Wayne) are nothing more then preludes to the second half of the album.
The next 9 tracks of the album are nothing more then tracks that were inspired by Lady Gaga and Katy Perry.
Starships,
which is nothing more then a
Super Bass
sequel and is most likely going to be her biggest single from this CD, sets the tone for the reminder of the album. The other tracks like
Pound The Alarm
,
Whip It
, and
Beautiful Sinner
, has Nicki mostly singing then rapping. It also got that heavy dubstep/rave vibe to it. I can see them being a hit in clubs and shit but other then that, those tracks are fucking garbage. The only song I KINDA liked out of that bunch is
Marilyn Monroe
, which kind of reminded me of
Save Me
. After all that fuckery, she just HAD to close the album with the worst track of the year with
Stupid Hoe
. Talk about a grand opening and grand closing of straight coonery music...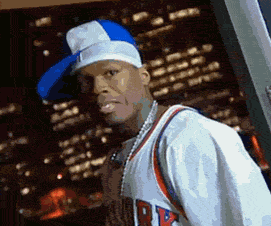 "I'm so proud of this album & of myself, I will not let anyone scare me out of my true potential."-Nicki Minaj
Pretty much from that quote, Nicki Minaj wants a lot of
Daniel Bryan
like men around her. This album really sounds rushed and mashed together. It sounds like she didn't put no time or effort into the records and like I stated earlier it sounds like she is VERY comfortable where she is at. I will go on to say that if you are a hardcore Nicki Minaj stan, I am talking about you Staned her since the BEGINNING. You will feel that Nicki Minaj sold out just to double her dollars, which is a damn shame. She pretty much just alienated her true fans, and went straight pop without a fuck in the world. In my opinion, this album should have just been a double album, with the first disc being the rap potion, and the second disc being the Lady Gaga/Katy Perry pop potion. She really shouldn't have just put ALL 19 tracks on one disc. It kinda blinds sides you when it comes, you almost forget you are listening to the same album. If anything, if Nicki Minaj wanted this to be a hip-hop album she should have just made this an EP with the first 9 tracks.
Overall I hated the album, and to be honest I didn't like her last one either. Maybe that was because the album wasn't made for me. Nicki can give a fuck what I think, she can give a fuck what anybody else thinks. Just like her general Lil' Wayne, she believes in her own hype, and she feels she has the fan fare and the money to do whatever the fuck she wants. I mean shit, there isn't any other female rapper that is big as her right now. But she needs to remember, as quick as Lil' Kim, Eve, Foxy Brown and the rest of those other female rappers came, their hype vanished with the quickness. Nicki needs to learn that if she don't get her shit together soon, her 15 minutes are gonna be up. Then another female rapper is going to want to snatch that crown.
Busby's review: 1/5
~~Mr. Busby~~